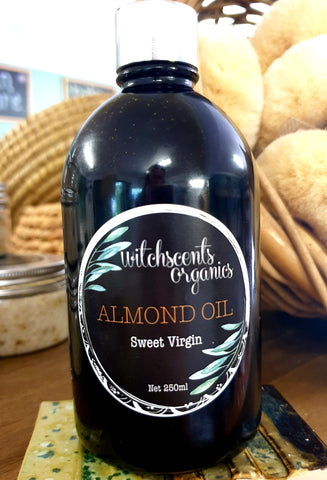 Description
Highly enrollment sweet virgin almond oil is known to improve complexion and skin tone. 
Rich in Vitamin A and antioxidants with antibacterial properties, Almond oil can be used to aid in the treatment of acne as well as being great for the hair and scalp or even at the carrier oil for massage and sun damaged skin.
This is a light oil that is easily absorbed.