Customer Reviews
Great natural products. Lovely soaps. I bought the Facial moisturizer for sensitive skin it is very light and I find it is the only product to get rid of a dry skin patch caused by wearing glasses and a scar is fading that nothing else worked with. Very happy

- Andrea March
I have loved every single thing I have gotten from Witchscents! Your soaps are out of this world and their smell is to die for 😍 And the teas are absolutely beautiful, I love having one every morning on my way to work! I tell pretty much every person I meet about how incredible your store is!! A lot of love ❤️❤️✨

- Ella
Hey lovely, I visited your store a few weeks ago and fell in love with how magickal it is and being able to watch you make your creations adds to the wonder! Your herbs are such good quality and perfect for topping handmade candles and other goodies !!!! 💚💚💚 Pagan Altar Gifts I am obsessed with all things Witchscents!  Every time a friend has a birthday I always buy them your products just so more people can see what I see !  Everyone loves them.  It doesn't matter what mood I'm in, the soaps make me so happy and are so uplifting !  Thank you !

- Tierra
Hey Witchscents Organics, you have absolutely WOWed me! i purchased the pink clay scrub & it's been life changing!! it works wonders for my skin. this product makes my skin smooth & soft but also gets rid of dirt. thank you so much <3 keep it up!!

- Sienna
Hi Witchscents, I just wanted to say I have just got our goodies that I ordered when I was still in Fiji. They smell amazing and we can't wait to start using them 😊

- Emily
Hello 😊
Absolutely love your products 🥰. they are AMAZING and smell sooo good 😍 About to order some more for my sister as bday present.
Thank you 

- Kat 💓
I came across your store by accident the other day and OMG I'm so in love! It's like walking into a wonderland of magic, I immediately felt relaxed. I bought the green clay scrub and the moisturizer for mature skin and honestly my skin feels amazing... I even had a comment from a girlfriend on how glowing I looked, will definitely be trying more products soon 💜

- Rachael
SUBSCRIPTION BOXES
Want to have a box of lovely handmade soaps turn up at your door every month?
Our subscription boxes have you covered!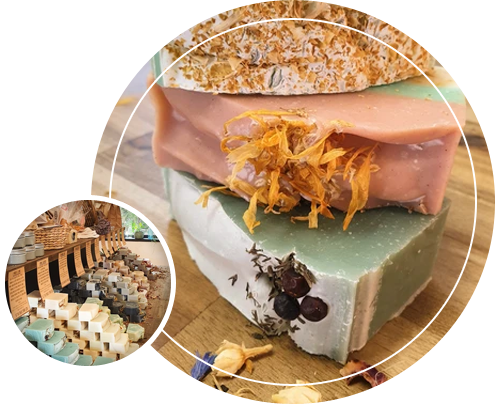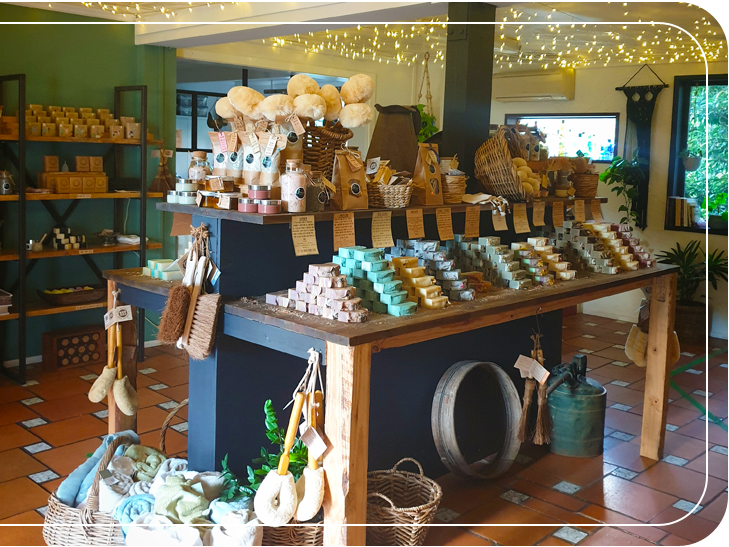 About Us
Here at Witchscents our focus is on creating a sustainable range of products that nurture your body and soul. Our ingredients are locally sourced where possible as well as ethically sourced from around the world to bring you a product that's sustainable and made with love.
We use the finest quality organic oils such as virgin coconut, virgin olive & avocado just to name a few, this means you get to nuture your skin with a quality product thats environmentally friendly, cruelty free and sustainable.
Australian clays and pure essential oils further enhance our skin care range bringing you a divine scented product that will nourish your skin from the outside in. Every purchase you make has us doing a happy dance! We are passionate about creating our products and want to share their beauty with you, we know the goodness and love that goes into each and every product and want you to feel the benefits on your body and in your soul.
Read More