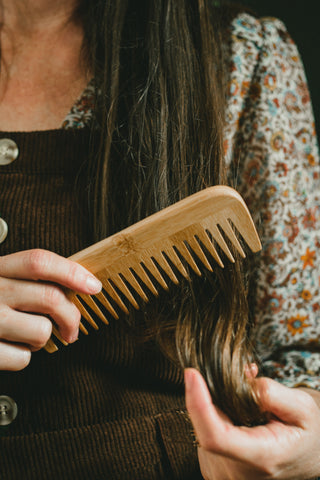 Description
Made of sustainable MOSO bamboo.
Bamboo is an environmentally friendly and sustainable product. It is the fastest growing plant on earth, and is incredibly abundant.
Antibacterial, anti static.
Scalp massage activates blood circulation, helps stimulate hair growth and reduce hair loss and promotes healthy hair cells and healthy scalp.
Compostable 
100% of profits go to conservation organisations to protect the worlds oceans, forests & wildlife.