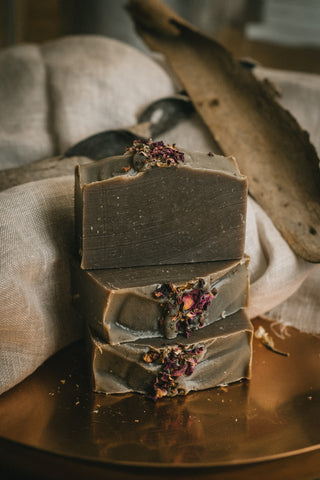 Description
This scent combo not only smells amazing but can aid in the stimulation of blood flow & assist in bringing oxygen to the surface of the skin, helping to unclog pores and remove excess oils. 


Contains: organic coconut oil, organic avocado oil, olive oil, unrefined shea butter, rain water, lye, organic baobab, olive green clay, essential oils of lemongrass, patchouli & yLang ylang. 

Looking for other Witchscents products with this scent?
Check out our Luna Glow body oil 🧡
Redefine your skincare with our beautiful range of soaps and skincare products.