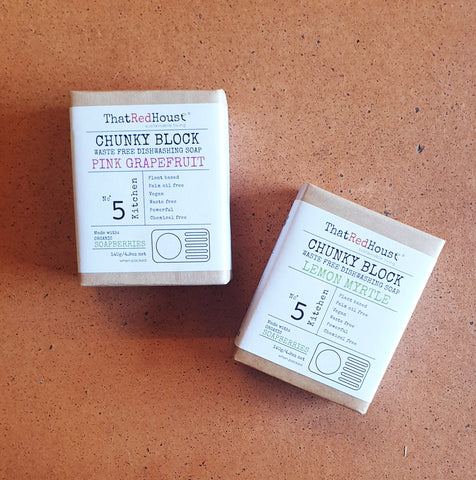 Description
The easy switch to make your dishwashing waste-free, nasty-free, palm oil free.
Ingredients: Organic coconut oil, Organic sunflower oil, lye, rain water, Peppermint essential oil, bicarbonate soda.

Use by rubbing on a sponge or scourer or running briefly under the tap.

The dishbar is also really great as a multipurpose cleaner and for upholstery and carpet.