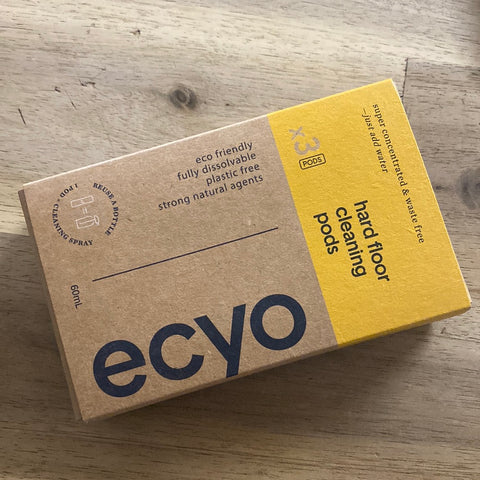 Ecyo Hard Floor Cleaning Pods
Description
This small pack of ecyo cleaning pods will make 3 high quality hard floor cleaning sprays, perfect for spot cleaning mess on your hard floors, or diluted can be used to mop the whole floor.
When added to water the pods will dissolve to naturally clean dirt and grime from hard floods, the added almond oil helping to bring out their natural shine.
Sweet Almond scented.