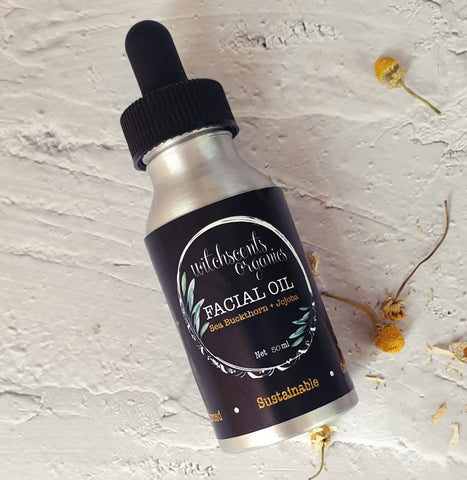 Description
Restore and hydrate with our superior facial oil, loaded with organic oils and botanicals which are known to heal, restore, plump fine lines and combat sun damage.
Use morning and night under Witchscents Organics moisturiser for best results.
INGREDIENTS
Extra Virgin Olive Oil, Organic Avocado Oil, Organic Jojoba Oil, Organic Sea Buckthorn Co2 Pulp,
Organic Botanicals of Chamomile, Dandelion, Calendula, Comfrey, Essential Oils of Frankincense,
Rosemary, Ylang Ylang and Clary Sage.


LOVE OUR PRODUCTS?
Leave a review below ⬇️