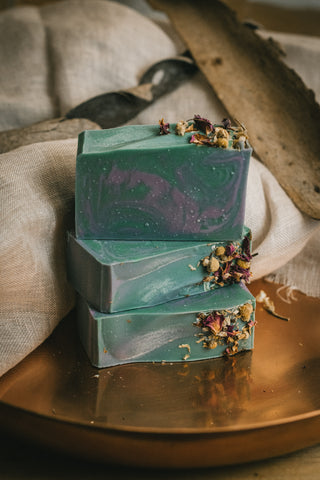 Description
Enhanced with unrefined fair trade shea butter which has been used in African skin care for many generations due to its natural vitamin A, E and F content. Rich in fats which make it a supreme moisturising soap.
This bar smells divine with our special blend of Orange, cedarwood, peppermint and rosemary essential oils.
Contains
Organic Coconut oil,  Extra Virgin Olive oil, unrefined Shea Butter,  Rain Water, lye, essential oils of Orange, cedarwood peppermint and rosemary, organic spirulina, organic botanicals, mica.