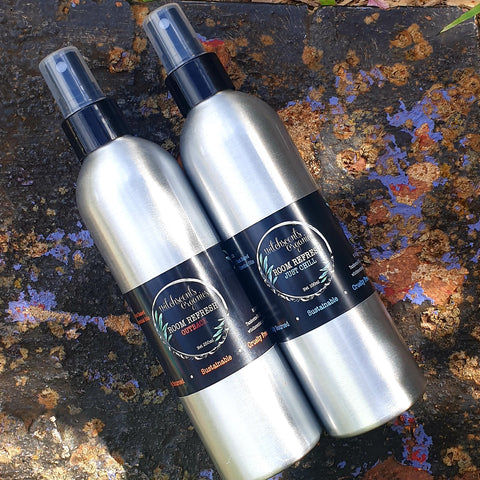 Description
Our Aromatherapy room sprays are the perfect way to get your home or office smelling beautiful as well as uplift your mood!
250ml Aluminum spray bottle both recyclable and reusable. 
We also offer refills at a discounted price as we are big on the reduce, reuse, recycle policy 😀
Contains : Distilled water, Plant Based Solubilizer, Essential oils of Orange, Lavender, Ylang Ylang.