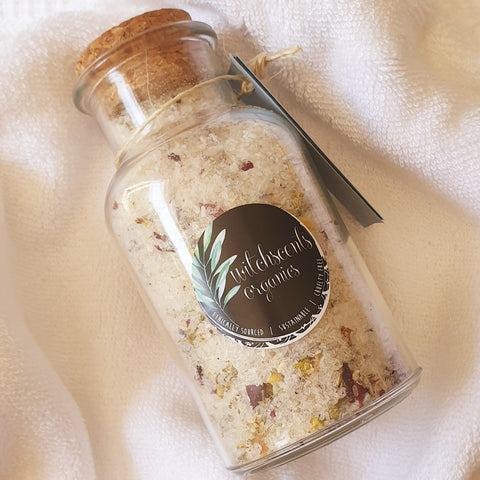 Description
Our Bath Salts are made with your skin in mind, rich in magnesium for deep muscle relaxation and select oils, clays and botanicals to provide you with the most relaxing or invigorating soak in the tub.
Pure therapy in a bottle!
This is our go to for sensitive skin types including eczema, dermatitis and psoriasis prone skin.
Enhanced with colloidal oatmeal, bath milk, organic botanicals of Chamomile, Rose and lavender along with essential oils of Frankincense and Lavender.
 Glass + Cork Bottle 280g