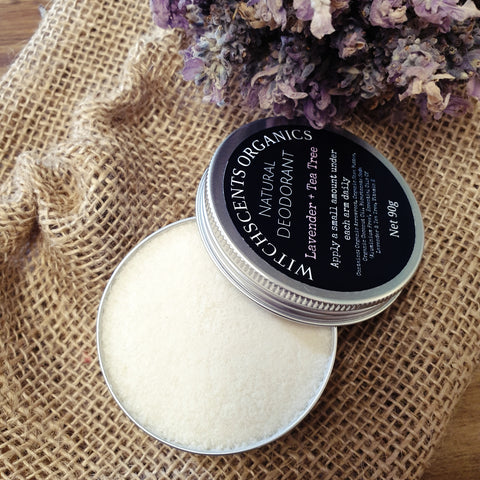 Description
Our Natural Deodorants are a healthier option for your body.  Unlike Anti perspirant deodorants our natural deodorants wont prevent your body from sweating or clog your pores, which allows the inpurities and toxins to escape and leave your body...which is the whole purpose of sweating!
Our Natural Deodorants will keep you dry and neutralize body odor under even the toughest workout!
Lemon Sorbet is our blend of Mandarin, Lemon Myrtle,  Lemon and Tea Tree.
Stinky Peeps is our blend of Lemon grass, Rosemary, Clove and Patchouli.
Contains
Organic Arrowroot, Organic Shea Butter, Organic Coconut Oil,  Bicarbonate Soda ( Aluminum Free ), Essential Oils, Vitamin E.
Net Weight 90g