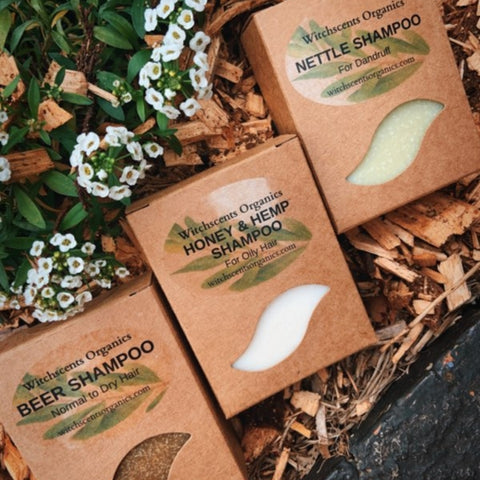 Description
Our Nettle Leaf Shampoo is great for normal to dry hair types, especially for people who suffer from dry scalp and dandruff.
Loaded with hair and skin loving oils such as organic hemp seed, olive and castor, along with our combination of essential oils containing antibacterial properties and Zinc Oxide to assist in healing dry damaged scalps.
Our large bars should last a lot longer then a bottle of shampoo..and you will also be reducing your plastic waste !
Contains.
Organic Coconut oil, Olive oil infused with organic botanicals of nettle leaf, rosemary and chamomile, Castor oil, Rain Water, Lye, Essential oils of Rosemary, Tea Tree, and Peppermint, Zinc Oxide.