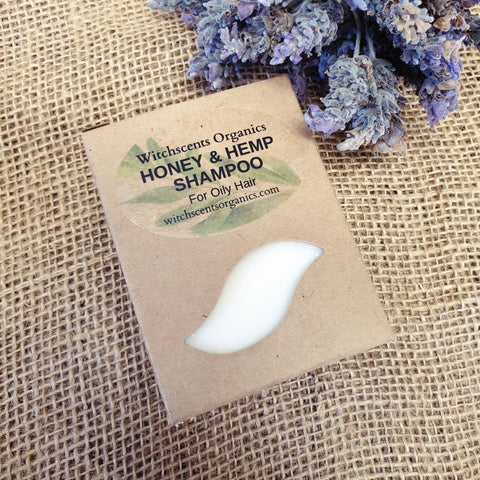 Description
Hydrating and softening Honey and Hemp Seed oil come together to create this nourishing and hydrating Shampoo Bar.
Great for dry hair to deeply clean without stripping the scalp of its natural oils.
Honey can assist in hydrating the hair and scalp and also aids in softening the hair.
Honey is known to assist with hair growth along with Hemp Seed oil  which can also provide fatty acids in the form of omega 3, 6 and 9 to help prevent breakages and strengthen the hair folicle.
We recommend using our Organic Apple Cider Vinegar Hair Rinse upto twice per week, this will add a beautiful shine to your hair, help to balance the ph levels on your scalp and also strengthen the hair folicle giving you stronger, shinier and nourished hair.
Contains
Organic Coconut oil, Sunflower oil, Rain Water, Hemp Seed oil, Lye, Argan oil, Castor oil, Cocoa Butter, Essential oils, Honey.