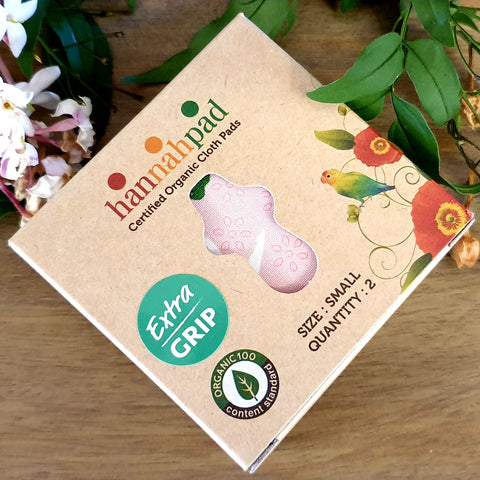 Description
Certified Organic Cloth Pads For Women
Extra Grip!
Certified organic leak proof outer layer, hypoallergenic, chemical and perfume free, bleach and dioxin free, eco friendly, high absorbent, economical.
How to wash
Rinse in cold water to remove discharge
Lather and wash with natural soap, Hand or machine wash.
Soak in cold water with stain remover ( 6hrs to overnight)
Dry under the sun or indoors.
We have a range of patterns in store and will select the most popular.