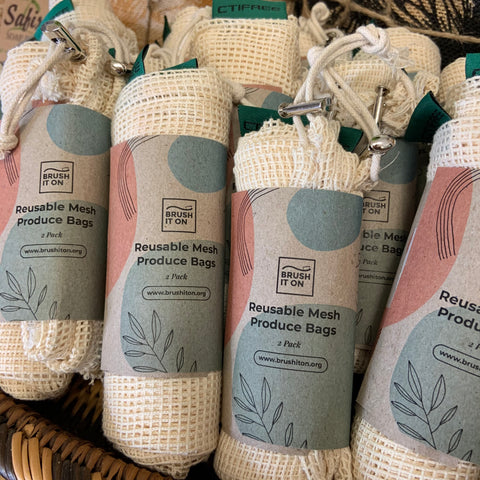 Description
These are a great zerowaste option for the grocery shopping.
Use to carry fruit and veg or miscellaneous items - No more plastic bags!
Brush It On string bag: comes in 2 pack, made of 100% cotton, compostable, machine washable, lightweight! 


100% of profits go to conservation organisations to protect the worlds forests, oceans & wildlife!