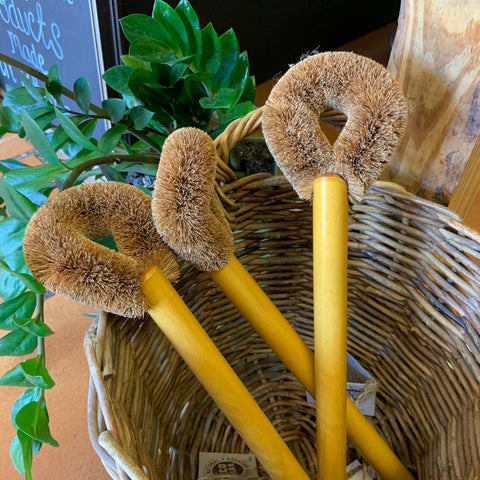 Description
Great enviromental choice to clean up your loo.
Made from coconut fibre and sustainable timber.
The natural fibres will stop your porcelain from scratching.
The fibres will not ball at the ends and itts very easy to wash.
Ethically made in sri lanka. 
Biodegradable, enviromentally-friendly and 100% natural vegetable fibres.
CARE: hose to clean, hang to store.
BENEFITS OF COCONUT FIBRE
Naturally antibacterial
Chemical free
Long lasting
No micro plastics