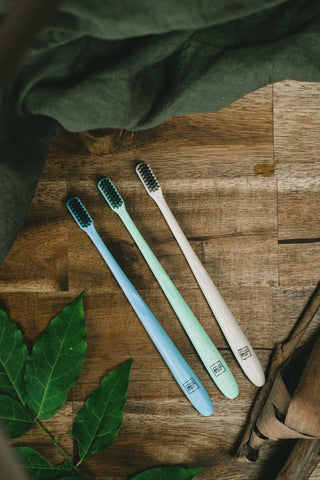 Description
Soft Bristle Wheat Straw Toothbrushes come in a variety of different colours so each member of your household can differentiate their toothbrush from yours, with proceeds going to protection and conservation of our forests, ocean and wildlife. 


Biodegradable at the end of its life span at your at home composting bin. 
Soft bristles to stop receding gums.