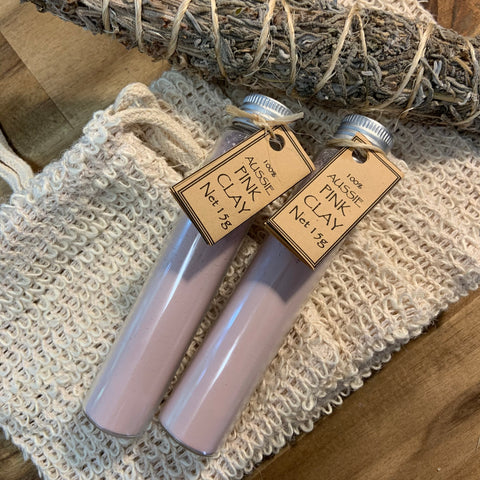 Description
These delightful Facial Masks come in these sustainable glass test tubes for easy and convenient use. 
Simply mix one teaspoon of Clay with 1/4 teaspoon of either water or oil (such as Sweet Almond ) to form a paste.  Apply to the face and neck and leave for 10 - 15 mins before rinsing with warm water.
These clays are known to assist in drawing toxins from the skin, shrink pores and help to leave your skin feeling super soft and nourished.
For normal to combination skin try our French Green Clay.
For sensitive skin try our Australian Pink Clay.
For Acne prone skin or to help fade acne scars try our Bentonite Clay mask.
For an extra boost try adding a couple of drops of essential oil such as Lavender or Rose Geranium.